Posted 1 hour ago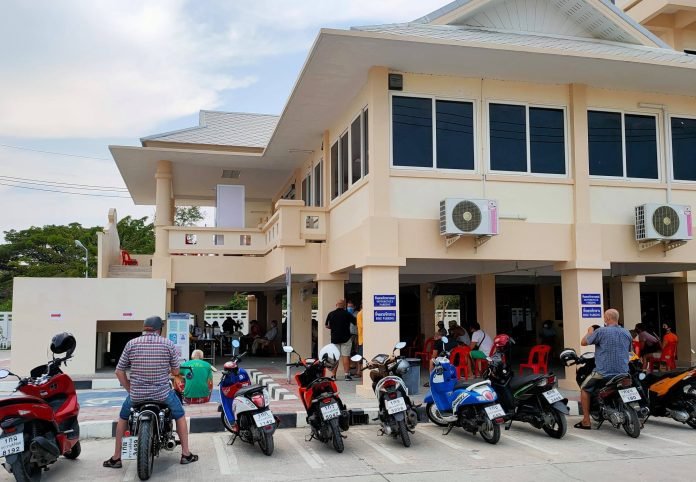 Prachuap Khiri Khan Immigration office in Hua Hin. File Photo
By Online Reporter
Immigration offices nationwide will be closed for the upcoming Thai holidays, which will take place on May 13 and May 16.
May 13 (Friday) is the holiday for the Royal Ploughing Ceremony Day, while May 16 (Monday) is the substitute day for Visakha Bucha Day, which is on Sunday May 15.
Keep up to date with all things Thailand - Join our daily ASEAN NOW Thailand Newsletter -
Click to subscribe
For foreigners in Hua Hin this means the immigration office located in Thap Thai, as well as the office located in the basement of the BluPort shopping mall, will be closed for four days from Friday to Monday inclusive.
Expats who need to submit their 90 day report during the holiday are reminded they can complete the report up to 14 days before the due date and up to 7 days after without being subject to any fines.
Full story:
https://www.huahintoday.com/hua-hin...lcohol-ban-in-place-during-upcoming-holidays/

-- © Copyright Hua Hin Today 2022-05-10