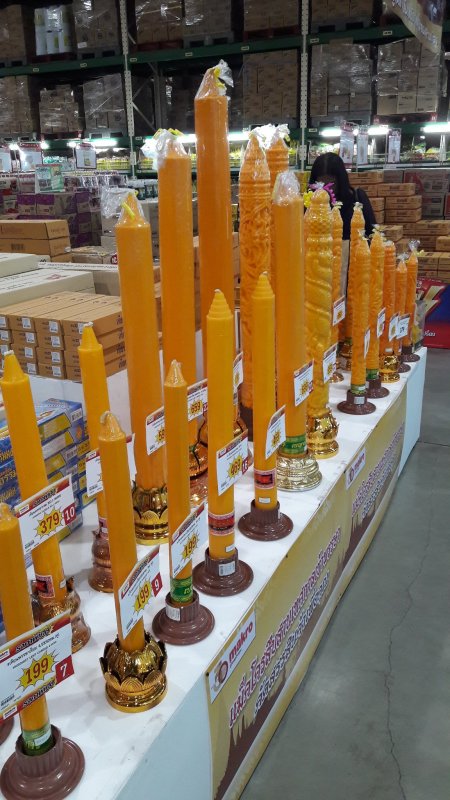 ...soon the Bells* will start..."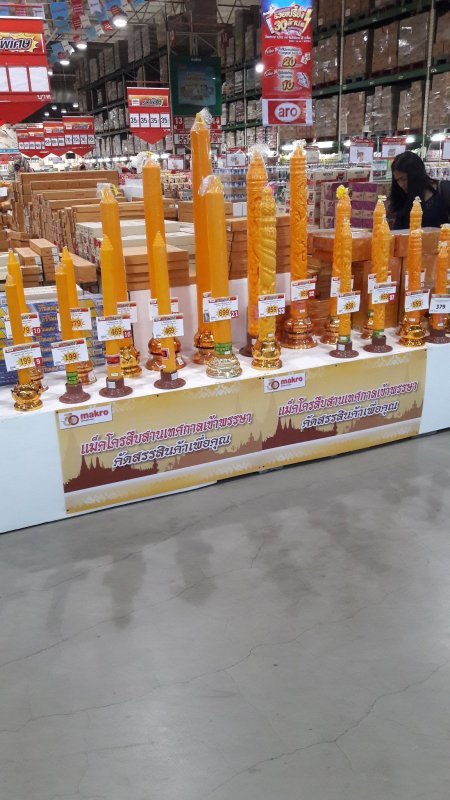 Khao Pansa is a major Buddha holiday as any major retailer would know.
Get your candles and contemplate the teachings of the enlightened one.
Or best just to let your loved ones deal with it in their traditional belief system at their village wat.
All major Government services will be closed.
For those of you that seek daily salvation purchase your bottles in advance.
* at Nomad's