Our houseplans in Baan Lungpung (4)
What happened before, in part 3...
To be more precise, what didn't happen before... There was no water, at least not all day.
So, sister-in-law found a local to drill for water. This man said beforehand that he was not particularly happy with the request, as he had bad experiences with finding water in this neighborhood. His premonition was absolutely right. Here the results: days of drilling: 3, broken drills: 1, water found: 0, income: 0 (seems normal in Thailand: no water, no pay. However, when I get to Thailand next time, I will make it up to the poor man).
Next plan is, to drill much deeper through a 6 inch borehole, and buy a submersible pump. Total costs 40k to 50k... ouch!
Until now Alan's gang seems to manage, but when the building progresses, they'll certainly need the water and pump.
End of April, 2010: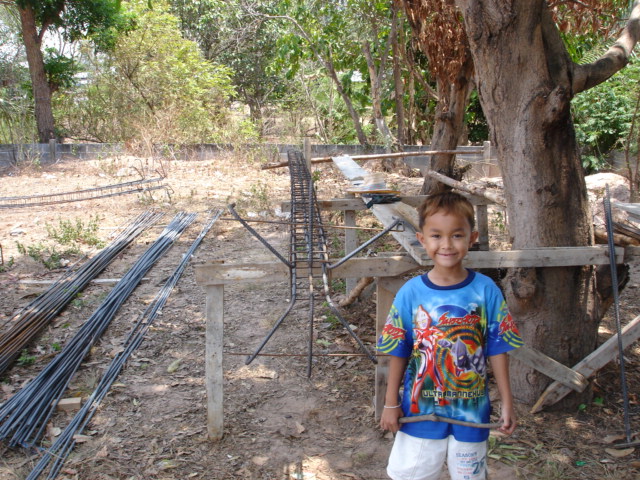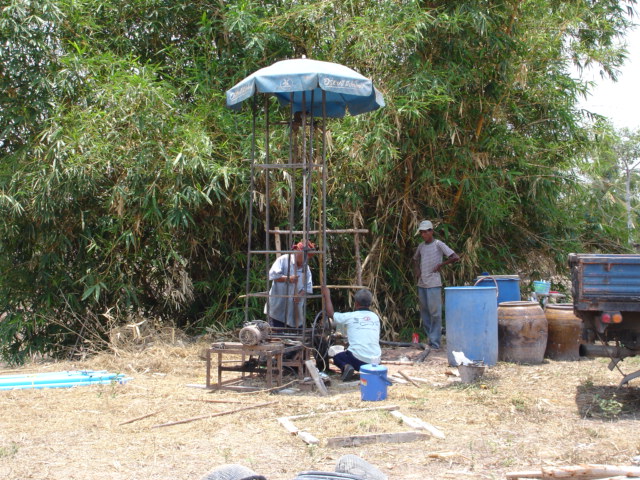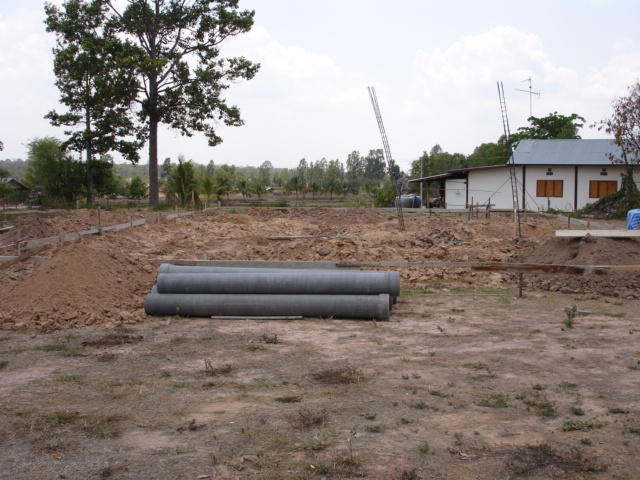 1st week of May: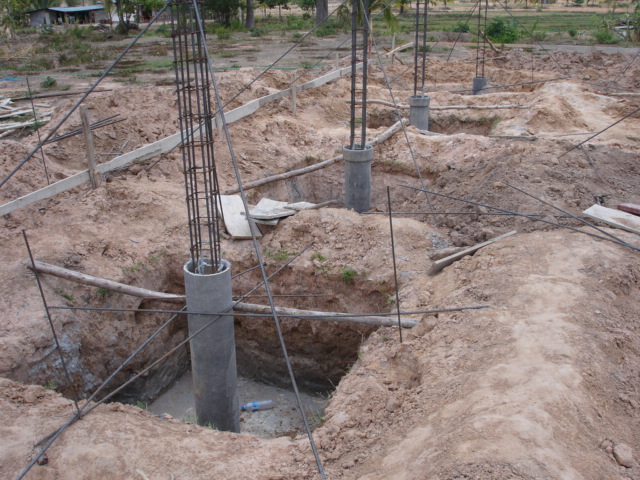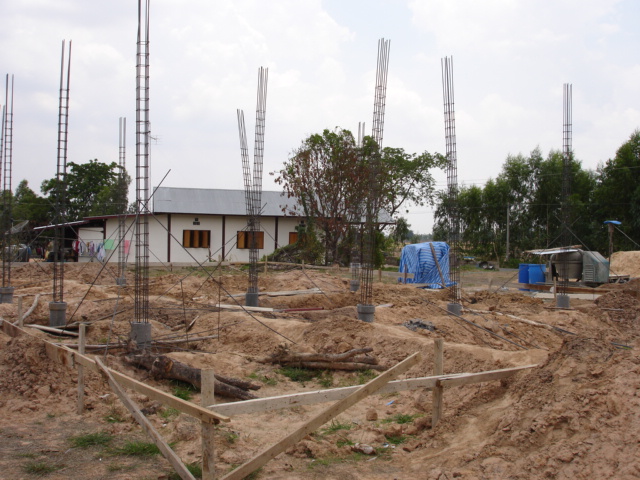 Mean time, back at the ranch...
In the mean time, in Holland, our house was still for sale. Not many people seemed to be interested, there is a real crisis going on the housemarket. In 2.5 months time we only had 2 visitors. The very first visitor however, did make an offer. But it was not an offer we couldn't refuse, it was about 45,000 Euro below asking price. I couldn't blame the man, this was the max he could get as a mortgage from his bank; banks are cautious these days...
Saturday 1 May 2010
To make the livingroom more attractive, our housebroker Tijs Goudsmit suggested to place a laminate floor, instead of the old carpet. I was not too keen to do that - more work, more money to spend - but after thinking it over I decided to follow his suggestion. So we bought 36 sqm of laminate and began to remove the old carpet.
This preparedness alone seemed enough to attract new visitors. Tijs called us in the evening to announce visitor no. 3 for next Thursday. One day later, we got another call from the office: visitor no. 4 for next Friday!
I must hurry with the floor, because I had just started and still had a lot to do.
Thursday 6 May 2010
Tijs, our housebroker, showed visitors no. 3 our house. Called back afterwards, people were very positive! (I was afraid they would complain about the missing nice old carpet ;-)
Friday 7 May 2010
Before Tijs could even show visitors no. 4 around, he called me. Visitors no. 3 already made an offer; a real good opening offer!
Monday 10 May 2010
After a few bids and counterbids, visitors no. 4 agreed with our last proposal. The house is sold!
That is, we signed a contract. Payment will follow much later, when we hand over the keys of the empty house. That will be somewhere around December 1st, this year.
Last edited: