Our houseplans in Baan Lungpung (5)
Last week of May: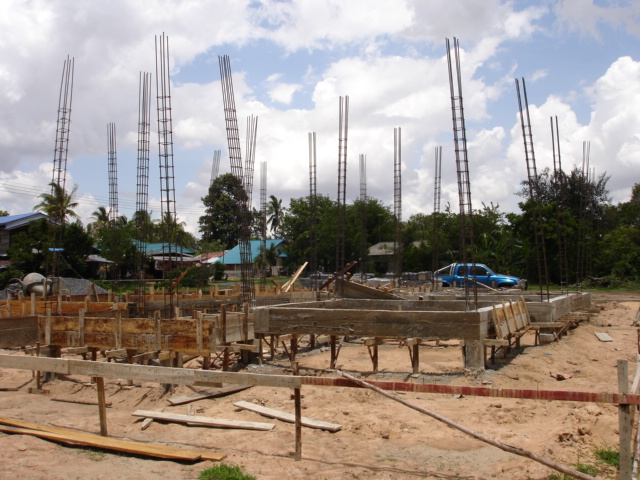 Water is a problem in Baan Lungpung. Between 8.00 and 17.00 hrs there is water coming from the community watersystem. That is, most of the time... not always... sometimes. Finding water was not that easy, as I wrote in earlier posts. First man left after three days of drilling, and no water.
Second man arrived for a new attempt to drill for water. With a bigger drill this time, I believe it was 4". First attempt, no water... Mind you: he gave up at 65 meters deep! But the next drill gave us finally the water we were waiting for, at... 35 meters.
Finally, water...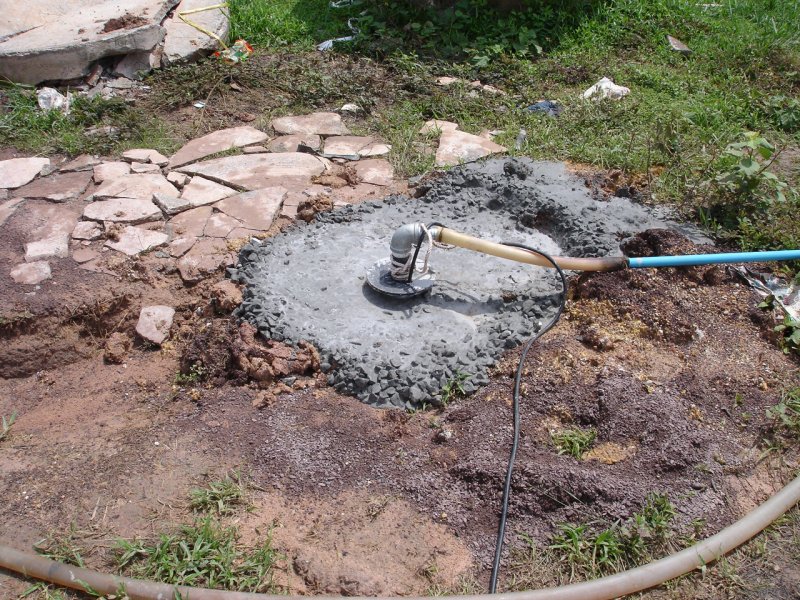 Specially made doors
I'm 1.98 m, doors are always too low for me. Even in Holland, where each generation men grow taller and taller, they made doors too low. Only since a few years there is a new buildingstandard that says that doors must be at least 2.30 m and ceilings at least 2.60 m high. In my house, which is 25 years old, doors are only 2.00 m, and the ceiling is 2.35 m.
I hit my head too many times. When I did not hit my head at a doorframe, I stumbled over steps right behind that door (two eyes, but somehow I am not able to watch two things at the same time).
Before the start of the project I agreed with Alan that he would make the doors in our house 2.20 m high. It would cost a bit extra (3,000 Baht per door), because he had to let them made on a special order. I found that reasonable. 30 May I received an email from Alan where he showed me a picture of a 2.20 m door that could be made for only 1,000 Bath per door extra. On the picture it is not stained up or varnished, but I can already see it will be a nice door. OK, Alan!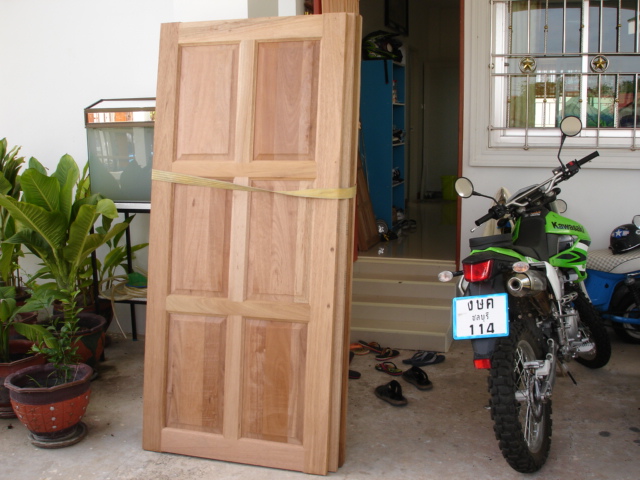 In Khon Kaen where Alan's team is still working (see posts with pics under this same chapter), there was some delay. Two important locals died 4 days apart: nobody was allowed to make noise or work anymore. It was uncertain when this would stop. Finally, after 10 days, daily life was allowed to begin again...
When the house in Khon Kaen is finished, Alan's men will join the four working at our house right now, making it a total of 11 men.
First week of June.
After 6 weeks; foundation and floor is ready: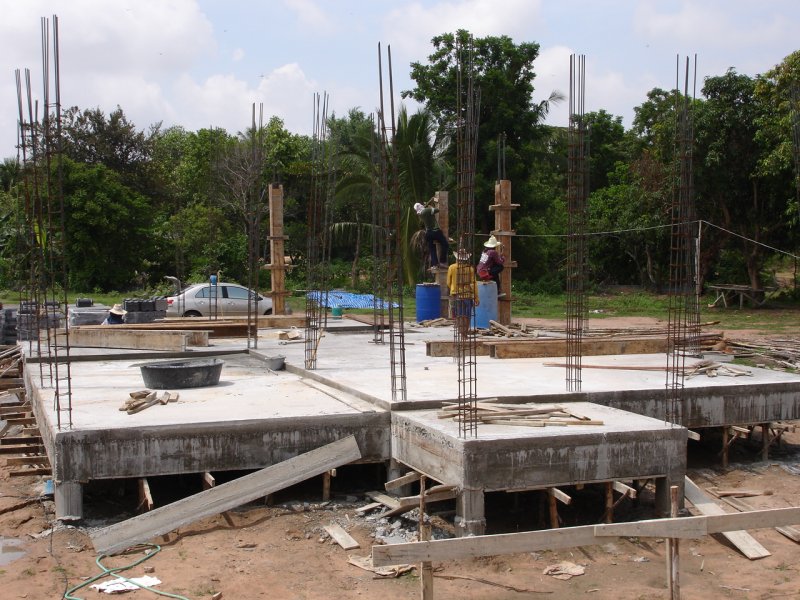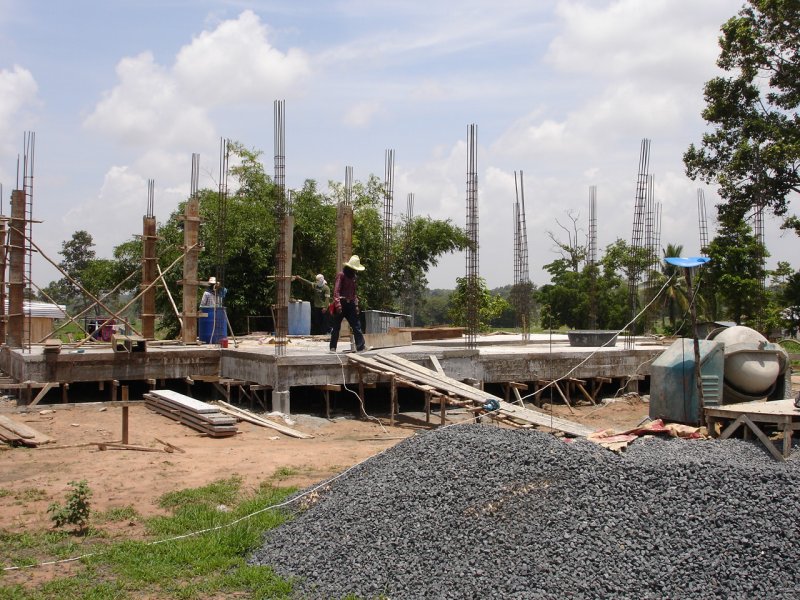 In the mean time Alan and his gang made a nice collection of watertanks, which - as far as I can see on the pictures - can also be used as a stepladder.
To be continued...
Last edited: