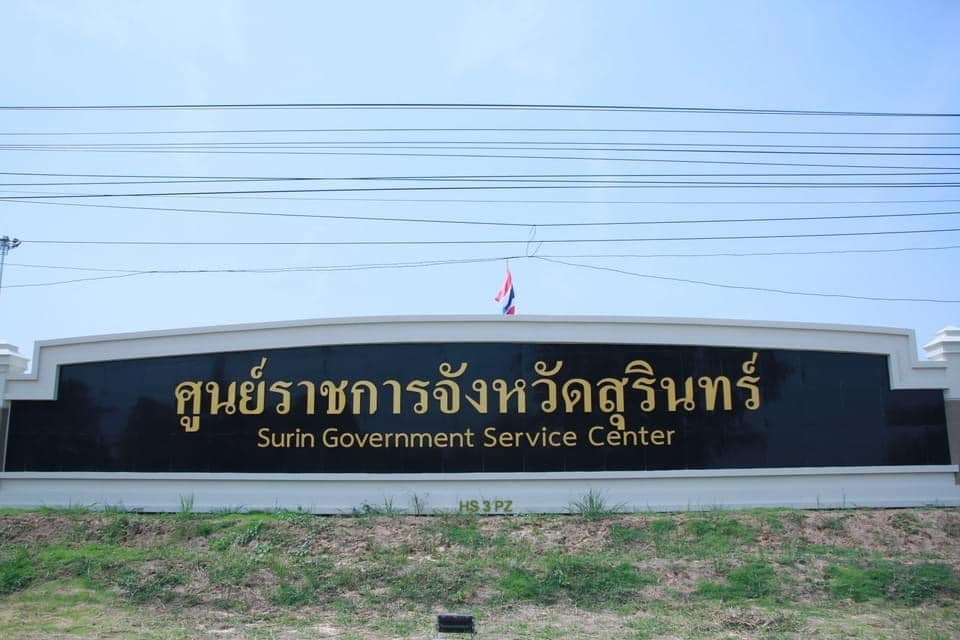 Surin Provincial Government Center
New Surin Provincial Town Hall.
Middle phone number 0445 120 39
Road to avoid Surin city
Surin Provincial Government Center,
1st floor.
1 Provincial Treasury Office
2 Provincial Photography Exhibition Room
3 Provincial Public Relations Office
4 Office of Local Governing, Province
5 provincial office, part of
5.1 Dharma center, province.
5.2 tribute work in the middle of the province
5.3 Other joint service centers jobs
2nd floor
Governor of the province.
Deputy Governor of Surin province, Deputy Governor of Surin province.
1 Provincial Office
1.1 Board of Directors
1.2 Human Resource Management Group
1.3 Strategic and Information Group
1.4 provincial inspections unit
1.5 provincial governance.
2 provincial governance
2.1 provincial sergeant
2.2 Protecting the province.
2.3 Clerk, badge, province. 2.4 corpse, province.
3rd floor
1 provincial land monitoring office
2 Provincial Community Development Office
3 Provincial Labor Office
4 Provincial Immigration
5 Office of Labor Protection Welfare and Protection
6 Provincial Statistics Office
7 Office of Buddhism, province.
4th floor
1 Good provincial office.
2 Director of Maintenance in the Province.
3 Office of Land and Water System
4 provincial governance
5 radio room
6 conference room